Who We Are
JAZZRADIO.com was launched in 2009 to bring excellent jazz music to passionate fans around the world. Today we offer 45 channels channels of curated jazz music ranging from the earliest days of Jazz, to the swinging sounds of the Big Bands and the classic era of Bebop, through the more modern styles of Smooth Jazz, Current Jazz and today's Contemporary Vocalists. We've also curated the best international music on channels such as Latin Jazz, Gypsy Jazz, and Bossa Nova.
Unlike other internet radio companies, we actually have Channel Directors – real people who know good music - for each of our stations. They find the best music in each style and create playlists that give you the music you want to hear. JAZZRADIO.com also specializes in offering these curated channels for niche music genres that are hard to find anywhere else.
In addition to our online listening experience, JAZZRADIO.com offers mobile applications for iOS and Android. Listeners can enjoy all of our music for free with advertisements, or can upgrade to JAZZRADIO.com Premium to hear the best quality sound with no interruptions.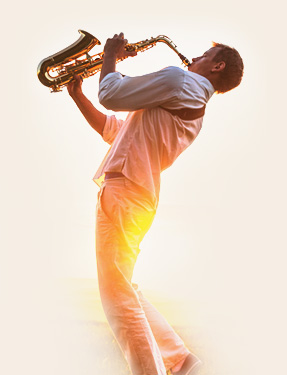 Photography Credits
Click here to view attribution credits for some photos used on our site.